Backflow preventer certification letters went out this January 2011 to businesses, residents, and condominiums in our area. So the subject of this series of blog articles will explore what this device does for us all, who has or should have one, and why certification is needed.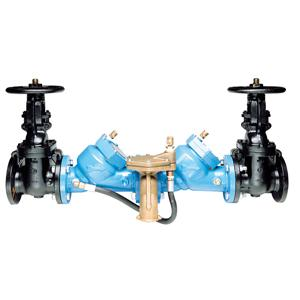 (i.e., backflow into a public water system can make the water in that system unusable or unsafe to drink)
Master Craft would like to help those who received a reminder letter—most customers have
a year from your previous certification to re-certify

.

Call us and we will get you scheduled. Master Craft has straight forward pricing based the size of your backflow preventer, 2 1/2″, 3″ and over 3″, and can complete any repairs needed that may keep your backflow preventer from passing the certification. Unlike a P.O. Box plumber, once the certification paperwork is completed, we prepare the paperwork and mail it directly to utility company for you.
Protect and keep your water safe to drink with someone you trust.
Master Craft Plumbing is Central and Northern Florida's premier plumbing service company with a proven 34-year track record of partnering with property managers and owners to successfully install, repair, and certify large commercial plumbing and fire sprinkler systems. When you secure the services of Master Craft, you can be sure the job will be done right and on budget.